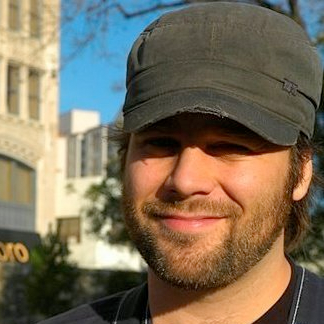 Mike Wozniewski is a designer and developer of interactive software for digital artists and creators. As a researcher, he has worked with several leading institutions and has collaborated with many renowned artists and designers. His work has been featured at several international conferences, performances, and workshops.
His computer programming experience started in the late 90's, as a developer of dynamic web applications, including online shopping websites, real-estate databases, and interactive stories and games for children.
After completing a Master's degree at McGill university, his expertise shifted to virtual reality technology. The Windows/Macintosh platforms were left behind for Unix-based systems, and Mike focused on motion tracking, computer vision, audio/video transmission, spatial audio and 3D graphics in order to create immersive virtual environments.
Now with computing becoming more mobile and ubiquitous, Mike strives to provide a wider range of tools to help the world discover its creativity. Founding Hololabs in 2011, he develops games, mobile apps, and social platforms that allow users to create and share digital content.
Specialties: 3D graphics, game development, interactive software, mobile application development, distributed systems, visualization, telepresence, virtual reality, motion tracking, spatial audio, computer vision.